Transforming manufacturing operations with cutting-edge IT solutions for Industry 4.0 readiness.
Learn More
Contact Us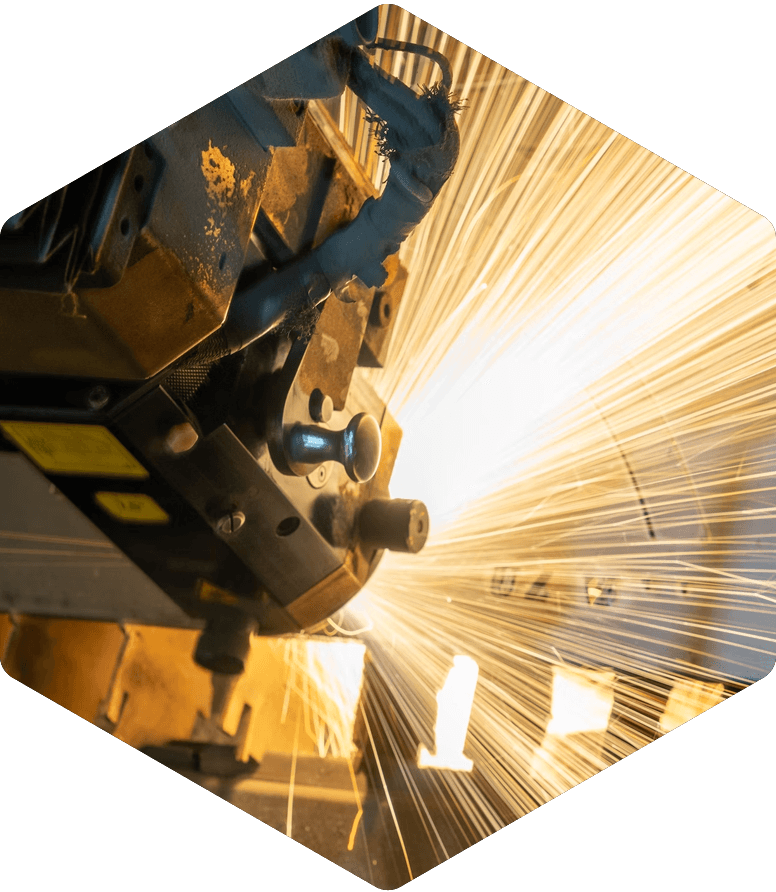 Implement advanced analytics and machine learning capabilities, achieve real-time visibility into their operations, and ultimately make data-driven decisions that lead to increased profitability and success.
The Industrial and Manufacturing industry relies on cutting-edge IT solutions to drive innovation, optimise processes, and ensure product quality. Our services enable manufacturers to implement Industry 4.0 strategies, increase efficiency, and maintain a competitive edge in a rapidly evolving market. We use our deep industry knowledge and cutting-edge technology to help our clients streamline processes, reduce costs, and increase productivity.
Manufacturing Capabilities
Streamline processes, increase efficiency and maintain a competitive edge in rapidly evolving markets.
Utilise digital twins to optimise production and minimise defects.
Recruit and retain skilled professionals for Industry 4.0.
Safeguarding intellectual property and production systems from threats.
Upgrading and integrating legacy systems to support modern IT capabilities.
Adopting new technologies like IoT, AI, and automation to drive innovation and competitiveness.
Seamlessly adopt cloud computing for improved scalability, cost-efficiency, and data management.
Connect With One of Our Experts
Let's discuss the challenges your organisation faces.